On Tuesday, July 26, it was brought to public attention that St. Thomas More High School (STM) has included the Catholic Diocese of Lafayette, Louisiana's "Sexual Identity Policy" in the forefront of its 2022-2023 handbook. The policy, written as a "spiritual mandate," prohibits students' expression of gender or sexuality that is not "God-given" and requires full enforcement by faculty and staff. As news of this policy spread, a group of more than 100 STM alumni⁠—concerned about the well-researched, irreversible harm that this policy will have on students of the diocese⁠—formed We Demand More. The organization's goal is to create an open dialogue with the diocese to amend the policy in respect for the dignity of all LGBTQ+ students.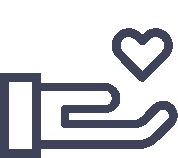 The style of God is

'

closeness, mercy, and tenderness.

'

Along this path you will find God.
Sign up to receive updates on our progress